Amici captures Italy's rich culinary traditions with a touch of contemporary in execution. The menu is designed by gastronomy maestro Enrico Bartolini, whose restaurants currently earned 12 Michelin stars. Amici is set to offer an unforgettable dining experience where the familiar aromas, flavours, and abundant colours are showcased.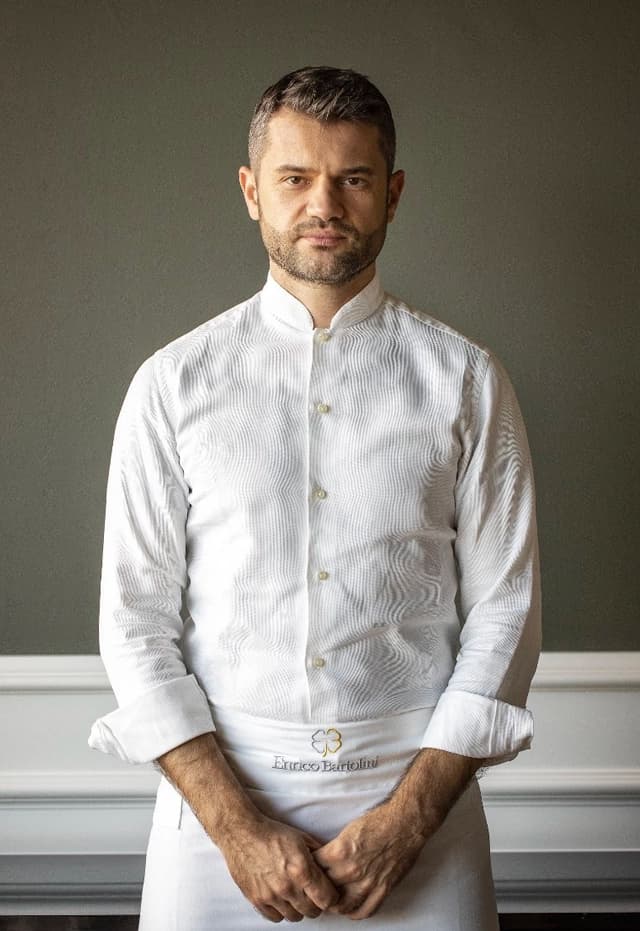 Born in 1979, Tuscan native Enrico Bartolini is the most decorated Italian Chef in the world of gastronomy today, with twelve Michelin stars awarded to his restaurants.

ITALIAN MODERN CUISINE
Celebrating tradition and creativity, Amici upholds the core identity of Italian cuisine through its search for the best quality seasonal ingredients. Through innovative cooking techniques with a refined interpretation, simple dishes are transformed into culinary surprises deemed to be perfection to be enjoyed.
INTERESTED IN AN UNFORGETTABLE TASTE EXPERIENCE?